WOMEN UNITED CELEBRATION
Discover Your Happy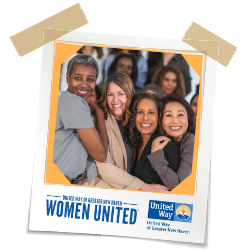 Ready to tap into your joy and strengths? Women United invites you to give yourself the gift of YOU! Presenter Karla Lightfoot is on a mission "to create happier bodies and happier beings on Earth," and we hope you can join us. Attendees will take home a memento and tools to apply in their daily lives.
Your $20 donation per person will help New Haven students access meals at Pop-Up Pantries during their spring break and will reserve your seat!
FRIDAY, MARCH 31, 2023 | 3:00 - 4:30 PM
United Way Greater New Haven - Community Room 
370 James Street, Suite 403
New Haven, CT 06513
Special Speaker, Karla Lightfoot
Certified Clinical Medical Hypnotherapist
TRE®, and Access Consciousness® Certified Facilitator 
Laughter Yoga and movement instructor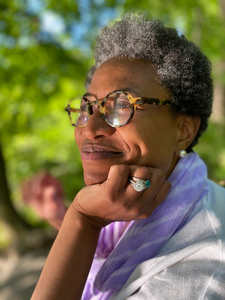 Karla uses mind-body science, and somatic and energetic exploration, to create happier beings and bodies on the planet! She is a life adventurer, and curious soul, who empowers others to discover and utilize our natural given resources to flourish on all levels — mentally, physically, emotionally, energetically and even spiritually. She is in awe of Mother Earth, and this magnificent Universe and is grateful to witness the miracle of Life and greater possibilities daily. Karla is a certified clinical medical hypnotherapist, a TRE®, and Access Consciousness® Certified Facilitator and a Laughter Yoga and movement instructor. Karla invites laughter and the life force energy that flows through everything and everyone into your world to create a future beyond what your limitations and current thinking permit. Karla is a graduate of Wellesley College and the Columbia University Graduate School of Journalism.